In this day you have to be bold to stand out from the rest, do you feel like you're getting lost in the crowd? In the sea of saturated Instagram posts. It is becoming harder and harder to reach your tribe, so let us help you.

We are bloggers with benefits, well, we do a little more than just blogging but we like the tag line! I hear you ask; what type of benefits? We write, imagine, create and capture the very best of your business and put it on show. Most importantly with our marketing and design qualifications, plus years of experience working in our fields, we know how to make your business look good. We have a soft spot for ethical and sustainable business because let's face it, our planet needs some serious love.

Having worked in the health and wellness sector for years, we have seen many business owners battle with trying to be the 'jack of all trades' and something always falls off the wagon, more often than not, the marketing. With poor images, websites, content and lack of social media attention the frustration grows from business owners.

If your reading this and nodding your head then holla at us, we are here to help you!

Who are we? First and foremost we're two positive-loving, fun filled chicks who love everything about marketing and design. We get excited about beautiful products and people. I am a mum of two and the other is soon to be a mum (haha jokes – not yet). We live on the beautiful Sunshine Coast, one is a vegan & practises yoga. I am not a vegan and practise Pilates. Yep, we're the yin and yang that pull together magic!

We both have our own labels, so we completely understand the hard work that goes into developing product and running a business.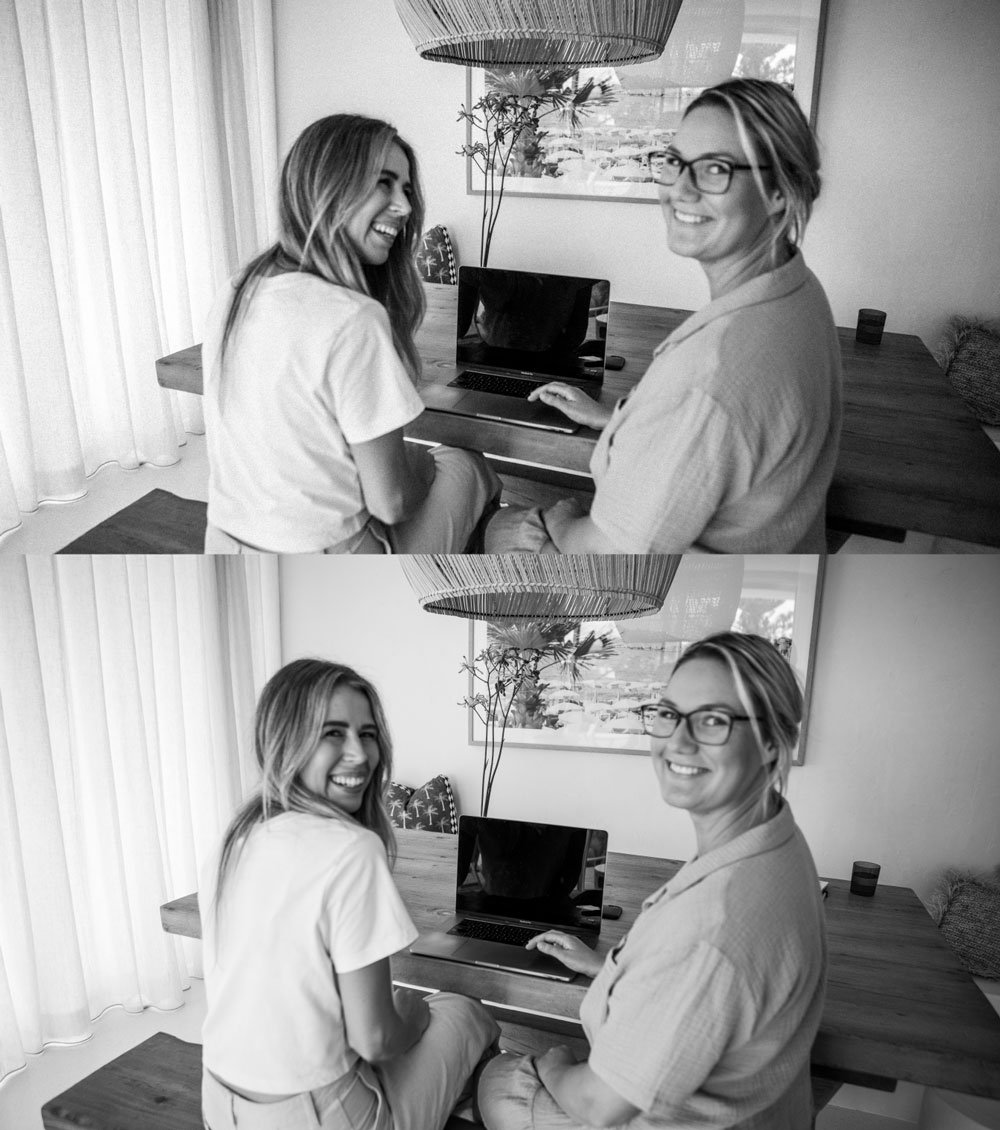 Things that we can help you with:
〰️ Content creation
〰️ EDM (e-newsletters)
〰️ Social media management
〰️ Editorial pieces
〰️ Product photoshoots
〰️ Brand Identity
〰️ Press releases
〰️ Publications – brochures, booklet, magazines, catalogues and more.
〰️ Copy writing
〰️ Shopify Website design

Anything related to marketing and design we can assist you with. Most importantly we can tailor packages and quote according to your exact requirements and needs. Shoot us an email at hello@desertrosestudio.com.au and let us know what you're looking for help with.
Get Desert Rose updates straight to your inbox
Sign-up for our newsletter.
By clicking "submit," you agree to receive emails from Desert Rose Studio and accept our privacy and cookie policy.​