Sustainable clothing with Luna & Sun the Label
Listen to our podcast on: Apple podcasts here or Spotify here.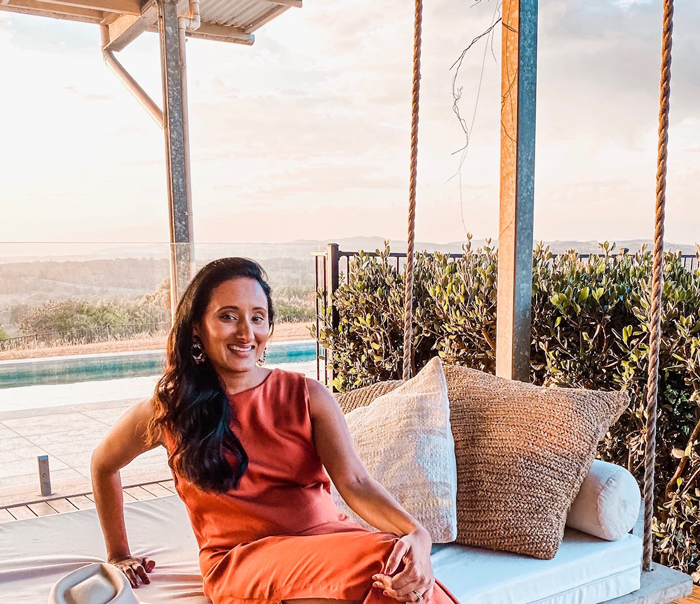 "Fast fashion may be cheaper economically but comes at a huge cost to the environment, people and animals"

Luna & Sun The Label

Having previously dabbled in the clothing label world, I was super excited for my chat with Teshani (Tesh) to find out how she established an eco/sustainable brand with every element thought through so perfectly and fine-tuned. It is one thing to develop the concept of starting a label and another thing to actually execute it. 
Tesh owns Luna & Sun the Label, an eco-sustainable fashion label that ticks all the boxes for our environment, people and animals. The ethics behind the company is right up there. When I interviewed Tesh she was 38 weeks pregnant and a week later she had her baby girl.
Tesh wholeheartedly believes in the slow fashion movement and making a difference with your purchase decisions. When she came up with the concept of starting her own clothing label, she studied a sustainability course to learn more. Tesh then worked tirelessly while keeping her day job to establish Luna & Sun the Label. She thought through every element down to the finer details. From branding to the design of the garments, fabrics, manufacturing, labels, packaging and more. There is so much that goes into a clothing label and Tesh poured her heart and soul into it. You can tell this from my chat with her. She has eco compostable packaging, gives back to the environment with a percentage from your purchase, uses sustainable fibres, has ethical practices and is 100% a vegan friendly label.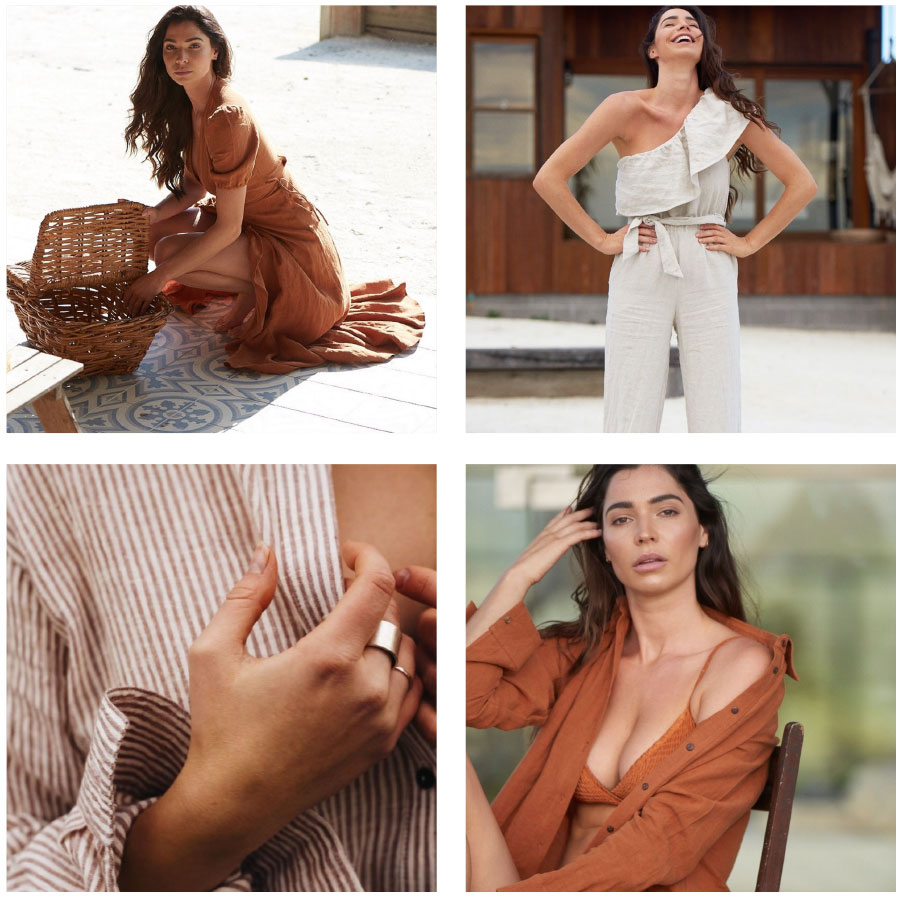 One of the biggest take outs from this podcast episode was to keep your main 'paying' job for as long as you can while establishing a label. It takes time and money to roll it out correctly and you want to do it right.
Tesh continues to work in her full-time job and will now be on maternity leave. Factors such as this can be so beneficial to your life when you are still a start-up business. Especially during Covis-19 and being pregnant, Tesh was able to have a steady income and continue to work on her label.
A big takeout from my chat was that sometimes no matter how much you believe in your product that you are launching and have high intentions for how you want sales to go – even if sales go well, it still takes a long time to build it up so that you can leave your full time paying job and dive fully into your love project. They call it the tipping scale and there is a fine line and balance with making the decision to go 'all in'.
I want to wish Tesh and her family all the best as they grow together with a beautiful newborn baby girl. I hope that you can shop and support Luna and Sun The Label, the products are divine and you are supporting a family run business.
Shop here.
Follow them on Instagram here.