Pushing sh*%t uphill
What's interesting is that this article was to be all about my colon. Yes, you heard correct, very bizarrely I found myself staring at a machine that I was to lay on and have a small tube go into my bum to clean out my colon! That got your attention didn't it? But what I discovered was so much more. As I sat catching up with my good friend Alison who owns Coastal Cleanse on the Sunshine Coast, not only did we discuss how the colon works and that yes, part of it actually does 'push shit uphill', and to my amazement it is also the length of your body. We discussed the business side of Ali's new-found venture. A venture that had her diving deep into the financial risk elements of a business right when Covid-19 hit. I feel you all gasp at that sentence, as did I.
I sat on the edge of my seat listening to what Ali has journeyed through over the past few months. The heavy realisation hits me that the survival of a lot of our local businesses, just like Ali's, is very much at the crux of our support. Right now, more than ever, I feel that it's time for us to step up our SHOP LOCAL, SUPPORT LOCAL focus.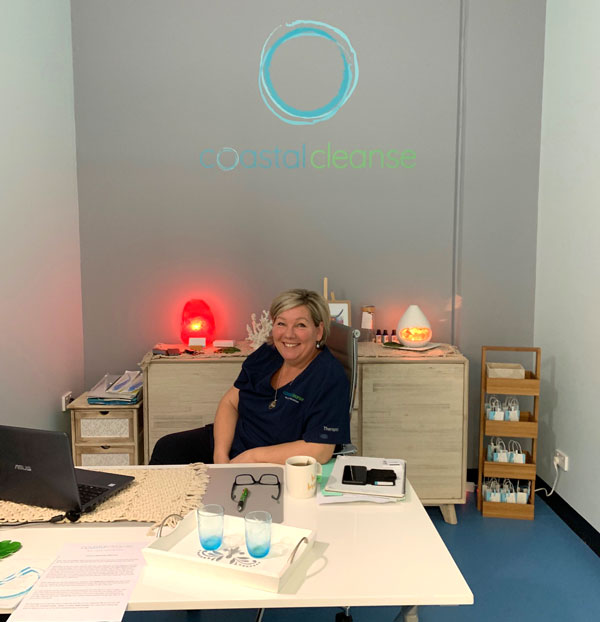 Ali invested in a state-of-the-art machine that has travelled from America and is now set up in the most amazing space for your colon therapy. Located inside the Wholehealth Wellness Centre on Wises Road, you walk into a Zen area that is all about nurturing and care. If you think that it will be a weird experience going in for your first colon cleanse, then think again. Ali makes it easy and comfortable for you. Plus, your body will thank you for it.
When the body is full of accumulated waste and toxins, it won't be able to function at its best. Colon Hydrotherapy is a safe and effective way to cleanse the body and help it perform optimally, restoring vibrant health and wellbeing.
Colon Hydrotherapy can help:
Remove Toxins
Improve Digestion
Increase General Hydration
Increase Energy Levels
Improve Skin Condition i.e. Acne / Psoriasis
Improve Concentration
Improve Sleeping Patterns
Assist with Weight Loss
The cleanse is very easy going and private and Ali walks you through the whole process. Afterwards I felt like my body was super hydrated and like I was floating on a cloud. It is the perfect time after a colon cleanse to reset your body and nourish it the right way.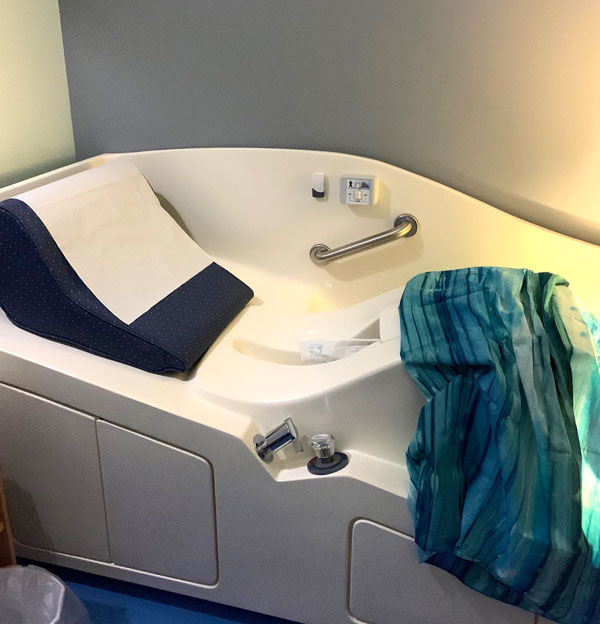 If you feel like you need a re-boot with your body, then I would highly recommend trying this form of therapy out and booking in with Ali at Coastal Cleanse.
Just like most businesses this year, it is going to take some time to build it all back up again. Our support for local is what can be the game changer for a lot of these businesses as we all feel like we are pushing shit uphill to come out of the depths of Covid-19 and survive in our industries.
You can read more about Ali's business and colon cleansing via her website. Plus, you can book in for a free 15-minute no obligation consult and check out the Angel of Water and see what the "bum tube" looks like! You can have a chat with Ali & go from there. Ali will also check that you don't have any conditions that would exempt you from having Colon Hydrotherapy.
Find our more about Coastal Cleanse here.