Our top 5 ways to make small but impactful changes for our planet
We've all been there before… feeling guilty at the high usage of paper products that you go through working in business. So how can we minimise our usage or make better sustainable choices?
We've been researching over the years more sustainable options. Here are our five top tips on where to start making better choices.
1. Business cards:
Ok tribe this is truly astonishing – 27 million business cards are printed daily, 10 billion cards are printed each year. 8 billion of these get tossed in the trash. So the question that we pose to you is – do you really need a business card? And if you do, let's look at the best sustainable options.
We recommend:
Moo: their cotton business cards are made from old t-shirts & are pretty reasonably priced.
DIY – Get a stamp made and print your business card onto whatever you'd like, maybe some dried out painted leaves or some recycled card.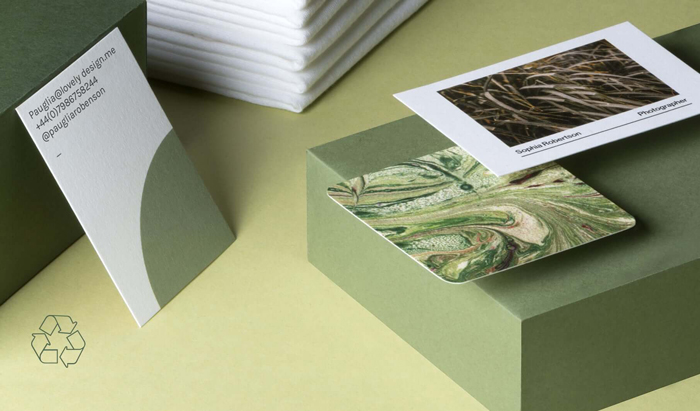 2. Paper
Stocking the printer up again with paper? First and foremost, we want you to think twice before printing something. Next is to ensure you are using the best quality sustainable paper you can.
We recommend:
Planet Ark: 100% post-consumer recycled paper, Australian-made, FSC Certified and carbon neutral.

3. Packaging
We know this is a biggie in the fashion world – Australia Post delivered 3 billion items last year. How much plastic are we contributing to the world waste?
We recommend:
r3pack: Compostable courier bags. R3pack's range of compostable bags are made with cornstarch, PLA and PBAT. Using non-toxic inks to provide you with a natural alternative to traditional plastic based courier bags. Their compostable range is certified to comply with the International Standards for home and commercial composting. EN13432 / AS4736 / AS5810
Hero Packaging: A husband and wife duo who are committed to removing plastic from packaging and shipping in Australia.
Compost-A-Pak: Made of corn, plastic free and Australian Certified Compostable for both home and council organics programs.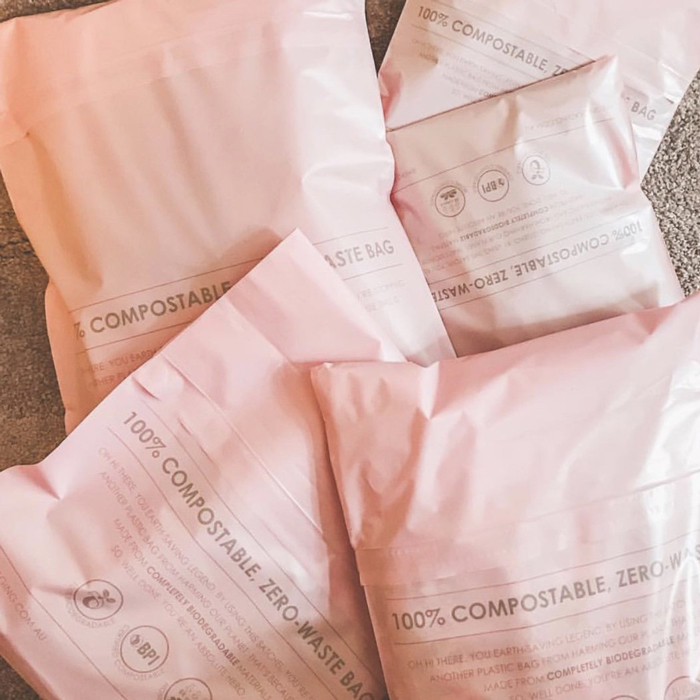 4. Notepads
Taking notes is a pivotal part of being in business and we all love to carry around a cute notebook, so why not purchase one that is sustainable.
We recommend:
Decomposition: made with 100% post consumer waste recycled pages.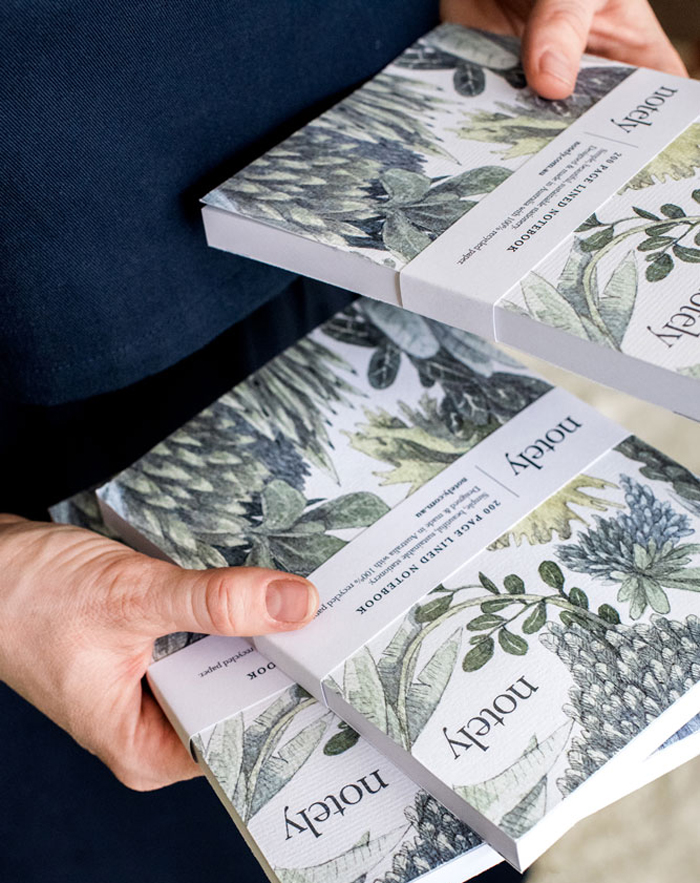 5. Re-usable products
We are loving the rise in re-usable products to help our planet. 'The War on Waste' documentary highlighted the importance of taking our own re-usable coffee cup wherever we go.
We recommend:
Frank Green: since its inception in 2013, frank green has grown into one of Australia's most loved reusable cups and bottles brands
Biome: Amazing stainless steel lunchboxes with different compartments to change it up with your lunch options.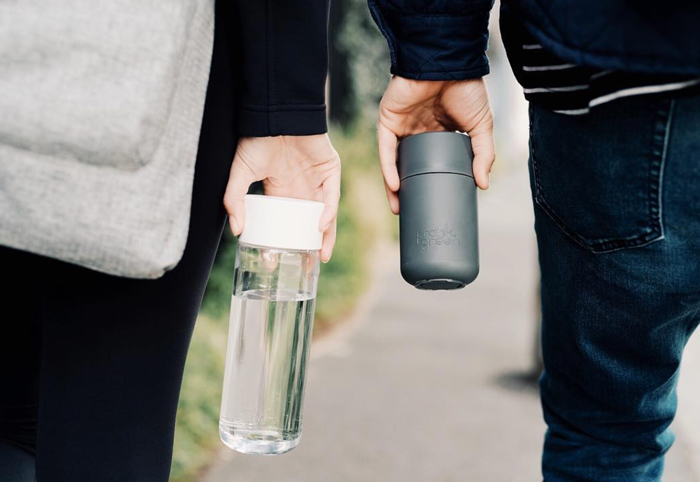 It can be super daunting when looking at every aspect of our lives and the waste that we are contributing to the world. We believe in making a start though because every little bit counts. Implement some of our useful tips above to run a more sustainable business and do your bit for our planet.