How to start your own podcast in 10 easy steps
Have you ever wanted to start up your own podcast?
The ABC's OzPod survey revealed that more than 30 per cent of Australians are listening to a podcast monthly. Now is the time to start one up and grow your businesses exposure. Podcast listeners are super loyal and listen to nearly all of your episodes. Just think about the amount of messaging and exposure you can communicate to your audience in one podcast episode.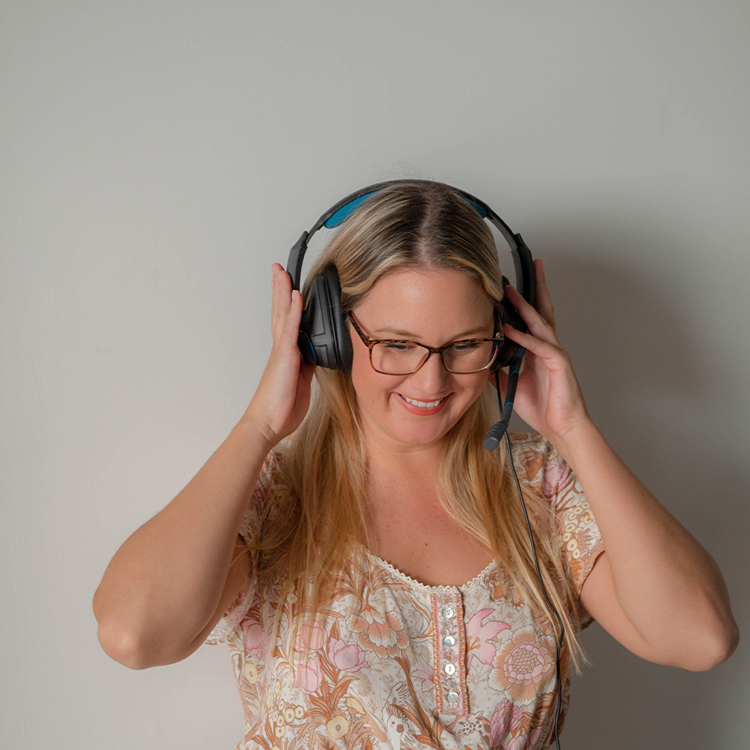 Here we delve into our step by step process that we went through to get our podcast 'Real & Raw in Business' off the ground and running. Once you get all the elements set up then it becomes a lot quicker process each time you record an episode.
1. Come up with the concept of your podcast.
Will it be an interview podcast, solo, a panel show, conversational and co-hosted? There are many options. Come up with what you think will work best for you and your business.
2. Choose a name and check to make sure it is available.
Name Checkr is a great place to check if your chosen name is available on social media and anywhere else.
3. Get the artwork done for the tile.
This is what appears as a very small tile on Apple Podcast, Spotify, Google Podcasts etc. Cover art must be a minimum size of 1400 x 1400 pixels and a maximum size of 3000 x 3000 pixels, 72 dpi, in JPEG or PNG format with appropriate file extensions (.jpg, .png)
4. Purchase a set of headphones and microphone to record on your computer.
Don't go to crazy here in case you don't follow through with your podcasting venture. We use a Sennheiser pair that costs around $100 from JB HiFi and they work great.
5. Set up your recording platform.
We use Zencastr and it is fantastic. You set up the name of your episode and can invite your guest (if you are doing an interview format) via an email link. Your guest then clicks the link (they must be on their computer) and you can talk via your headphones on the computer through the Zencastr platform and record the conversation when you are ready to hit the record button. TIP: make sure there is absolutely no background noise, as the platform picks up on the smallest of background noise, like the rocking of a chair or clicking of a pen etc.
6. Finish recording and open up a platform called Audacity.
This is what we use to compile and edit the track. This can be a time consuming and fiddly process. There are plenty companies that do all of this for you, so if you have the budget and want to save yourself time go and get it professionally edited.
7. Organise your intro and outro
You can do this with some free song downloads (just type into Google royalty free podcast music to download) or you can pay someone on Fiverr to create your intro and outro for you. Record the talking you want to have over the top of it and save it as a separate file to use for each episode.
8. Put your intro and outro into Audacity
And edit your episode so that it flows and cut out any pauses or moments that you don't want. Jump onto YouTube and watch some videos on how to use Audacity and edit your track.
9. Set up your hosting account.
We use a platform called Buzzsprout which is free to start with and you can pay a small amount each month if you are using it a lot and want to keep all of your episodes available. Buzzsprout then distributes your podcast episode to all of the sites like Apple Podcast, Spotify, Google Podcast and more.
10. Share your episode everywhere
Write a summary of it into a blog, add it to your website, share it on social media and remember to re-share it later as it is great content that you have produced.
There you have it, you have set up your own podcast. There are lots and lots of different platforms you can use and you can also hire a company to do all of it for you, even the recording of it. We have shared with you how we podcast in the comfort of our own home. We have kept our set up simple as it is not something we do all the time. Our aim is to record an episode per month, some people record everyday, others once a week.
Come up with a content plan that works best for you and have fun with it.